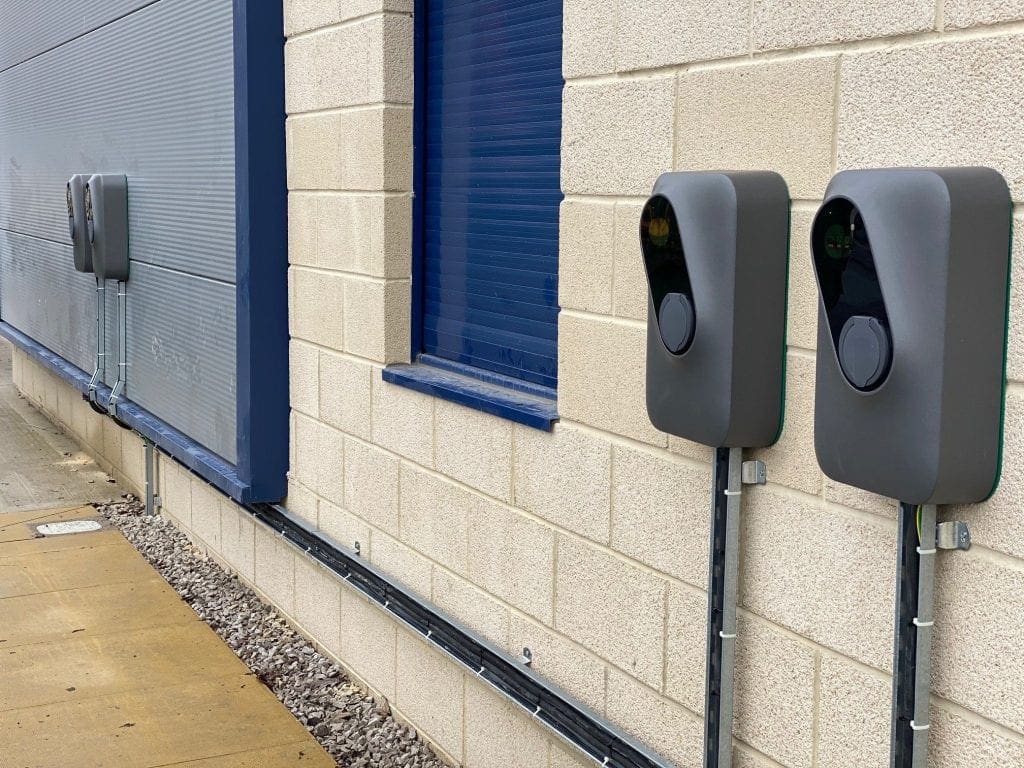 Is your business looking to install electric car chargers for your staff or fleet?
Thousands of drivers are switching to electric vehicles to benefit from the low running costs, low emissions and tax benefits.
Lots of our customers have already made the switch….moving with the times is imperative and workplace EV charging points will soon become vital to your business.
We offer a range of workplace EV charging stations to suit your company's needs from standard 3.6kW to 22kW RAPID CHARGERS (which can charge your battery in LESS THAN 2 HOURS!).
The Workplace Charging Scheme (WCS) also allows businesses to benefit from grant funding.. up to £350 saving per charger (maximum of 40 chargers).
We can also provide all services to install the infrastructure and groundworks if required.
Prices start from just £499 plus VAT. Call us on 01535 687010 for more information or visit our webpage here.