Gas Boiler Replacements
New Gas Boiler Fitting
Combi-Boiler Replacement
Gas Boiler Exchange
New Boiler Installations
Combi-Boiler Fitting
Central heating Installation & Servicing
R&B gas boiler engineers are Gas Safe Registered to install a wide range of domestic and commercial gas boilers.
We can carry out all gas boiler works required from design, installation and commissioning, to allied electrical works and testing. As Gas Safe registered engineers we can install a full new gas fired central heating system, replace your existing boiler, or undertake annual servicing and repair. R&B gas engineers are always available to provide the very best advice in accordance with industry guidelines and standards.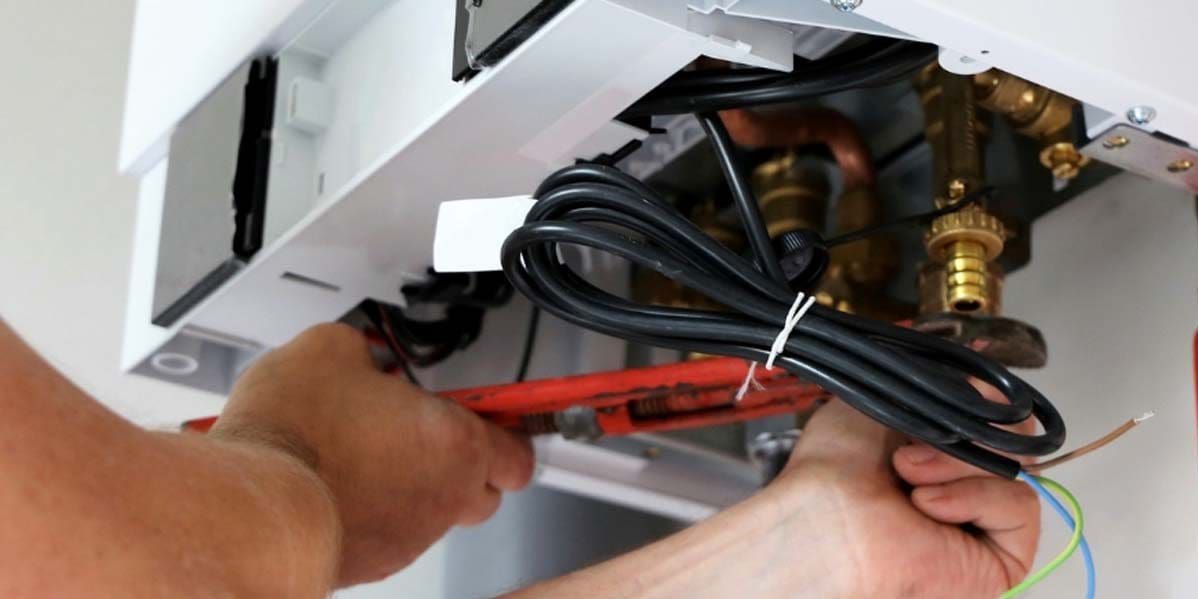 R&B can install:
Combination Boiler Systems
Gravity Fed Systems
High Pressure Systems
All three of these systems heat central heating radiators in similar ways. The main differences are the water pressure that the boiler operates at and the way hot water is provided.
Combi Boilers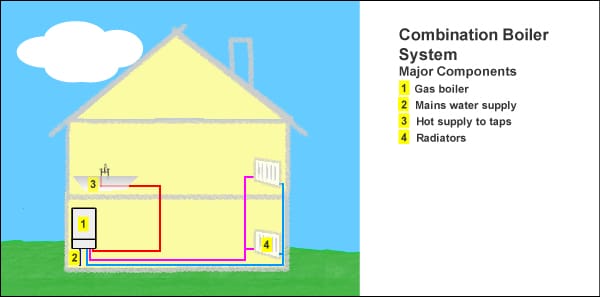 Often referred to as a 'combi boiler' this type of installation heats hot water as you need it, without the need for a hot water storage tank. So in places where space and hot water requirements are limited, such as flats, these can be very popular systems. The system uses mains water pressure, so there are no overflow tanks.
The major downside is the flow of hot water is slower than systems that provide stored hot water – most systems will struggle to cope with houses with two bathrooms. To have a reasonable level of hot water flow the boiler output has to be in a range of 25-30kW rather than 15-20kW for a system with a hot water storage tank. If you are thinking of using solar water heating in the future then another downside is that these systems are not suitable for use with a combi boiler as they need a hot water cylinder.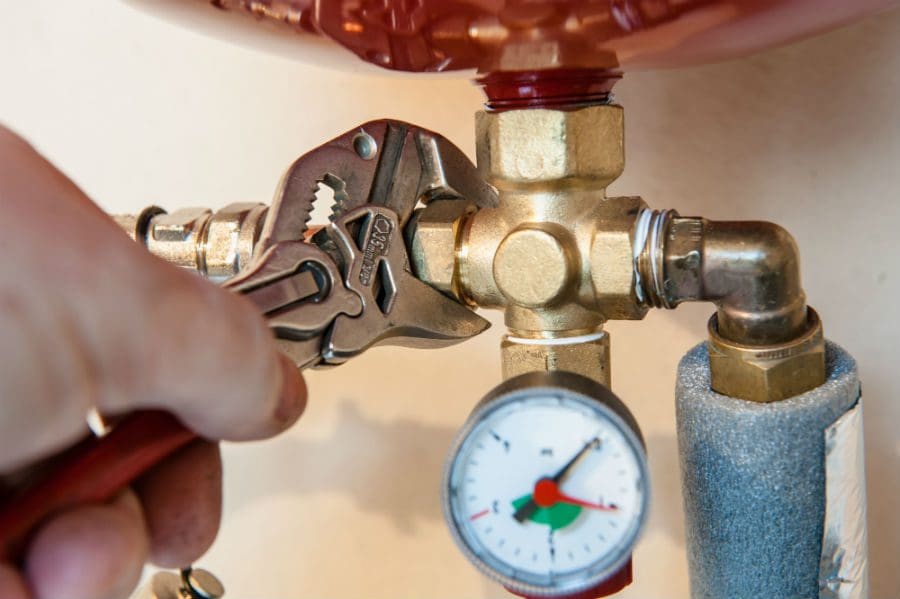 Gravity Fed Systems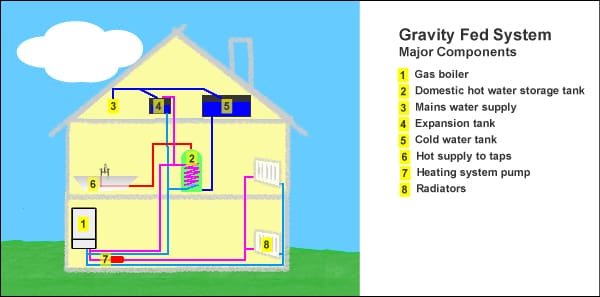 Historically a gravity fed central heating system was the most common system installed in UK housing. They are less common now as combi and high pressure systems are both superior when a complete new system is being installed.
Many older homes have existing gravity fed systems, so it may be more cost effective to upgrade the existing gravity fed system with a new more efficient boiler rather than go to the expense of a complete new system. Some manufacturers call boilers for a gravity system "open vent boilers", "heat only boilers", "conventional boilers" or "regular boilers". Most system boilers can also be used with a gravity system. A system boiler has additional built in components such as a pump which makes installation easier than for a heat only boiler.
The major downsides are:
the water pressure for hot and cold taps can be quite poor, as the flow depends on gravity. In flats, where there is no opportunity to put the water tanks in a loft, shower water pressure can be poor unless a shower pump is used.
The extra requirement for a cold water storage tank and an expansion tanks. These tanks were often installed in lofts where they become vulnerable to frost damage resulting in water leaks.

High Pressure Unvented Systems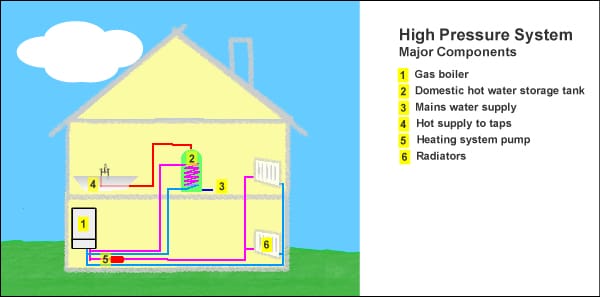 This type of system operates at mains water pressure and uses a stored hot water system. So if it is lashings of hot water at a forceful pressure you are looking for then this is the system for you.
The main downside is that these high performance systems tend to be more expensive than the combi systems as you have the additional expense of a hot water tank. They also tend to require a higher skill level amongst installers, although as these systems become more common this is less of an issue. Some manufacturers call boilers for a high pressure system with a tank "system boilers" although some heat only boilers can also be used if additional external components such as pumps are added.
Hot Water Cylinders
A hot water cylinder is used for storing hot water for domestic use. Cylinders are normally heavily insulated and can retain heat for a number of days. Hot water is heated in the cylinder using a coil heated by another source, such as a gas boiler, or using an electric immersion heater within the cylinder itself.
Hot water cylinders for domestic use are of two main types:
Vented cylinder
Unvented cylinder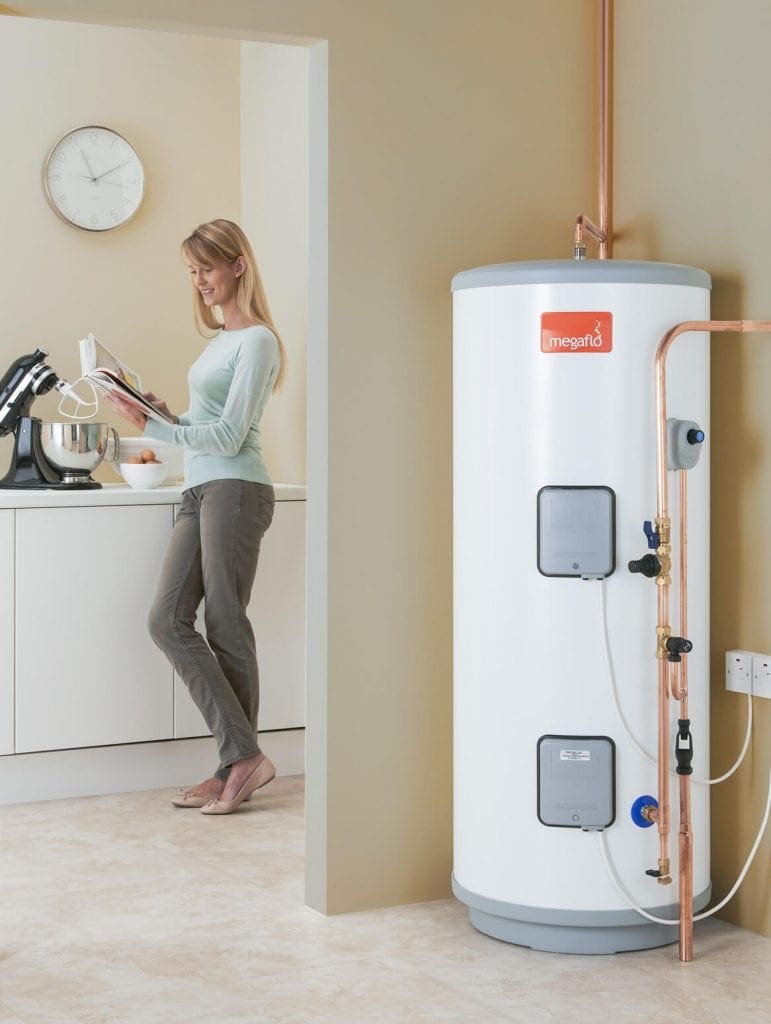 In addition, cylinders can also be described as:
Single coil – used when there is only one external source of heat such as a gas boiler
Twin coil –  used when there are two sources of heat, such as solar water heating panels or a woodburner together with a gas boiler.
Most hot water cylinders have the option of an electric immersion heater, often 3kW, which heats the water more slowly than a gas boiler, which typically has a heat output of 15kW-24kW. Heating water using an electric immersion heater is generally slower and more costly than using other forms of heating such as natural gas.
Vented Cylinder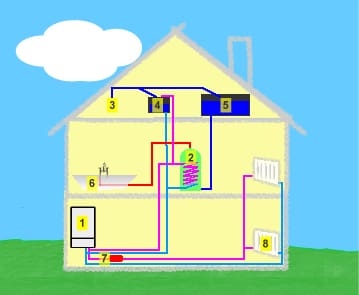 Vented cylinder used in gravity fed system
Vented cylinders are usually connected using a vent pipe to a cold water tank in the loft. They are open to the pressure of the atmosphere and are generally used in gravity fed heating systems. In the diagram to the right the cylinder is marked with a 2.
Typically hot water from a vented system will be supplied at about 0.2 bar. This is about 10% of the mains water pressure supplied by an unvented system. Whilst a vented cylinder in isolation tends to be cheaper than its unvented equivalent, as it does not need to be built to withstand such high pressures, a separate cold water tank and hot water overflow tank are also required.
Unvented Cylinder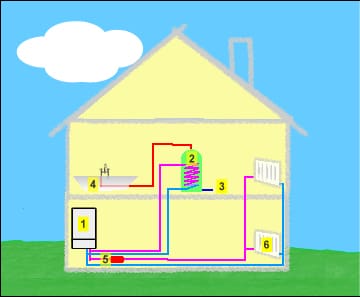 Unvented cylinder used in high-pressure central heating system
Unvented cylinders are pressurised to main water pressure so provide a strong flow of hot water. They tend to be more expensive than unvented systems as they need to withstand higher pressure. They are generally used in high-pressure central heating systems such as the one shown in the diagram above.
Within unvented cylinders there is normally an expansion vessel which allows any pressure to be relieved. Also, they will have a tundish which releases the pressure if the hot water pressure becomes excessive.
Single Coil Cylinder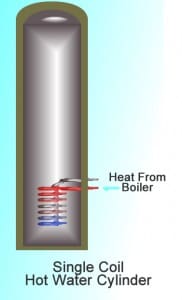 Single Coil Hot water Cylinder
This type of hot water cylinder is used for most heating systems used in domestic properties. It takes water heated from one source, usually a gas or oil-fired boiler, and circulates it in the cylinder to heat the water stored in it. Once the water in the cylinder has reached the desired temperature then a valve normally switches off the circulation of the hot water from the boiler.
When the boiler is switched off, water can also be heated using a 3kW electric immersion heater if one is fitted.
Twin Coil Cylinder
Twin coil hot water cylinders are used when there two different methods of heating water are used. In the example on the right, solar water heating panels on the roof are used to heat as much of the water as possible using the lower coil. During the day the stored water temperature rises as the solar energy heats the water. On a summer's day this may well heat 90% or more of the hot water needed. However on a cloudy winter's day then maybe only 10-20% of the hot water is needed. The secondary heating, in this case from a gas or oil-fired boiler, will supplement this by providing heated water to the upper coil. Once the boiler has heated the water in the top half of the cylinder to the desired temperature it will switch off the flow of heated water from the boiler.
The twin system means that the heating from the lower coil has the first opportunity to heat the water and only if the water in the top half of the cylinder is not at the right temperature will the upper coil heating be used.
As well as solar water heating, a wood-burning system may be used for the lower coil.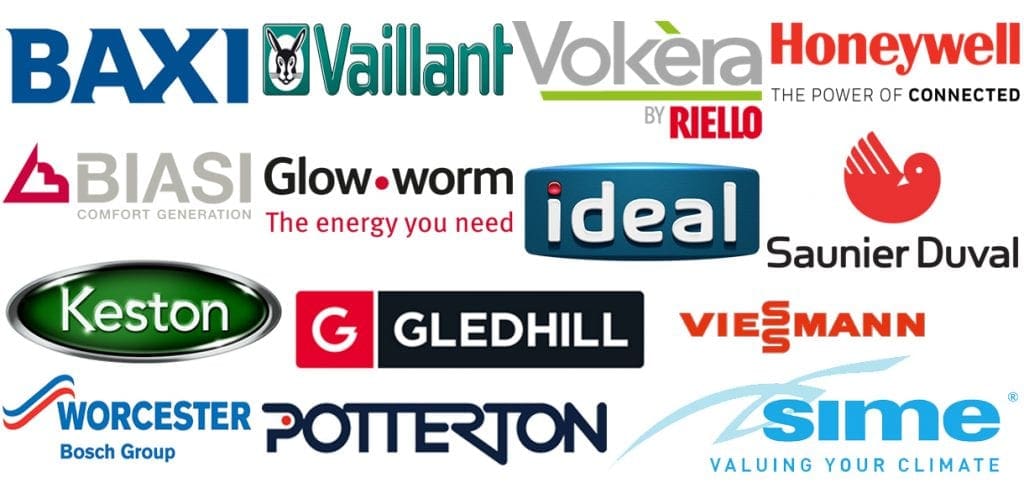 R&B are Gas Safe & NICEIC Registered
From new gas boilers, gas cookers, gas fires, warm air units, or any domestic gas appliance installation you may require, R&B engineers are on hand to give you the best advice and recommendations for your needs.
Should you require advice or information, we provide a gas safety and consultancy service, we can carry out gas safety checks and assessments on your existing installation or future planned installations.
Our domestic gas boiler fitters work to the highest industry standards and are available at your request to offer the best advice and recommendations for your gas boiler installation, replacement and upgrade needs.
Please call us on: 01535 687010 
R&B M&E Ltd
New Gas Boiler Installation & Servicing
Building 7, Devonshire Works, Pitt Street
BD21 4PF
GB
mail@rnb-mne.co.uk
Phone: 01535 687010
Please follow this link for our construction services website