House Rewiring
Electrical Contractor
Electrical Installation | Electrical Maintenance | Electrical Inspection & Testing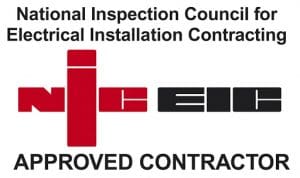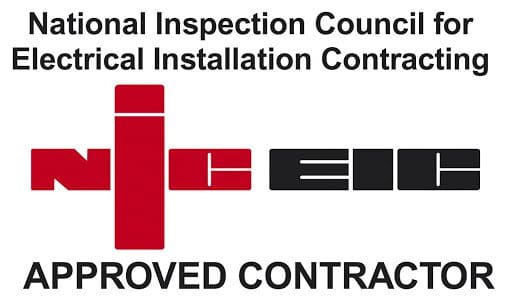 House Rewiring
This is an overview of the electrical wiring in a typical UK home. All the circuits begin from the consumer unit.

Need an Electrician?
01535 687010
There are three main types of circuits:
Ring main
Radial circuit
Hard wired appliance circuit
Consumer Unit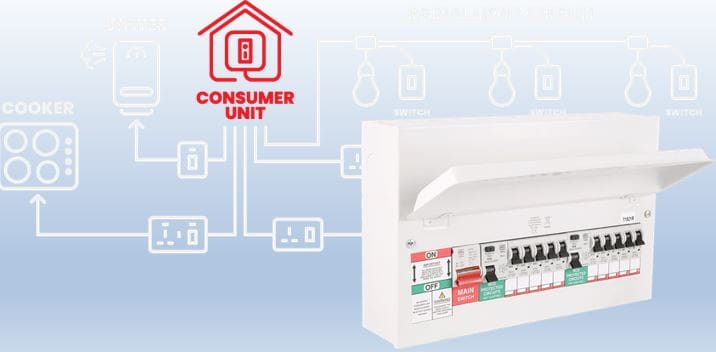 The consumer unit, commonly known as the fuse box, is the centre of a home wiring installation. It is usually mounted close to the electricity meter. A modern consumer unit as in the picture above houses modular electrical devices called circuit breakers. There are four main kinds of circuit breakers in a common household consumer unit: Main switch, MCB and RCD.
The main switch functions like a master switch that can isolate the incoming electrical power supply to the house.
After the main switch, the incoming power supply is split into several circuits such as power, lighting and appliances.
Each circuit is protected and controlled by a Miniature Circuit Breaker (MCB). When the circuit draws current above the MCB rated current, the MCB trips and turns off the power to protect the devices on that circuit.
In modern homes, consumer units are also equipped with a Residual Current Device (RCD). An RCD is a sensitive safety device that switches off the electricity when it detects a fault. It is designed to prevent electrical shocks & fire caused by earth faults. Circuits that power outdoor devices must be installed with RCD protection.
Every circuit breaker should be labelled carefully so that the circuits can be identified and isolated when work needs to be undertaken on them.
Electrical Wiring

Cables that are used in home wiring are separated into three copper wires, live, neutral and earth.
The electrical current flows to electrical devices along the live wire and flows back along the neutral wire. The earth wire which is located between the live and neutral wire provides a safe escape route for leaked current from a circuit arising from an electrical fault or a poor connection.
With the progression of wiring standards over the years, there are several electrical wiring colour codes used in UK homes. The colour coding for the current wiring standard is highlighted above. Brown for Live, Blue for Neutral and Green/Yellow for the Earth. This colour coding was implemented in the 2006 Amendment 2 of 17th Edition BS7671 to harmonise the UK & Europe wiring colours to maintain consistency & avoid confusion.
It is important that any electrical wiring is done in accordance with the BS7671 Wiring Regulations. To ensure safety, it is important to make sure the wiring is in good condition. The average lifespan of wiring is around 30-40 years and the general condition deteriorates over time.
Some properties in the UK still have wiring with the old colour coding. This is a sign that the wiring is quite old and should be tested or updated.
Radial Circuit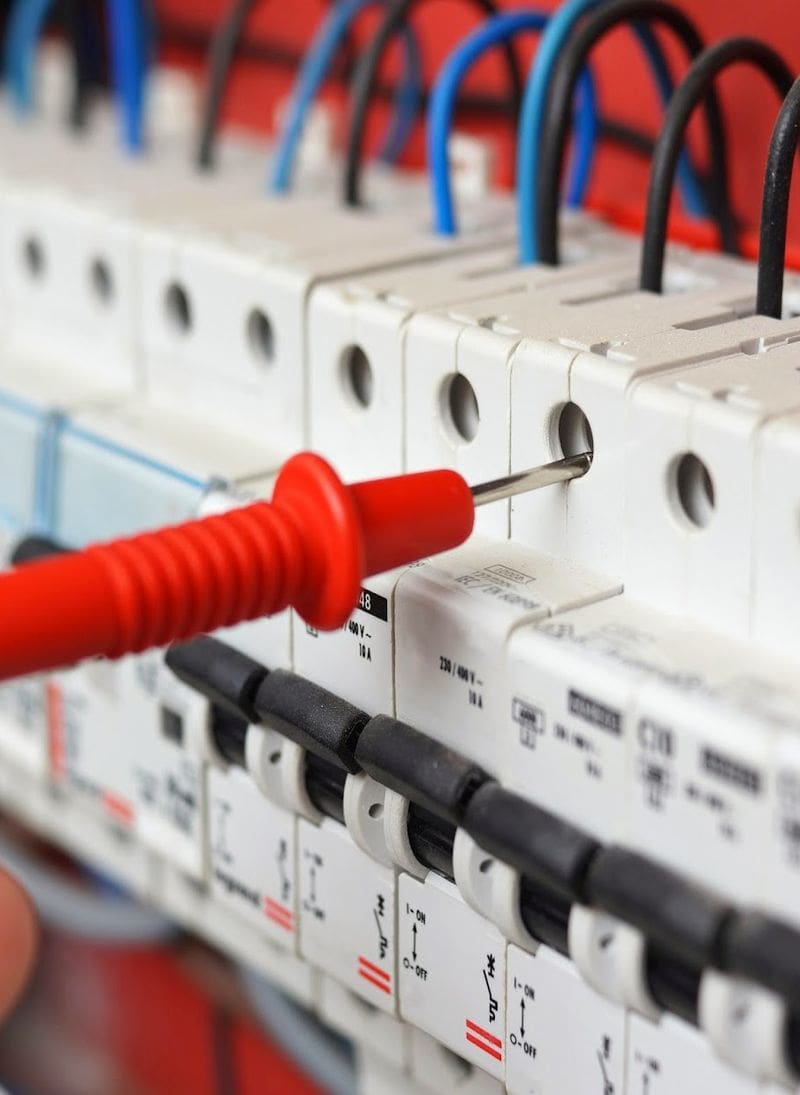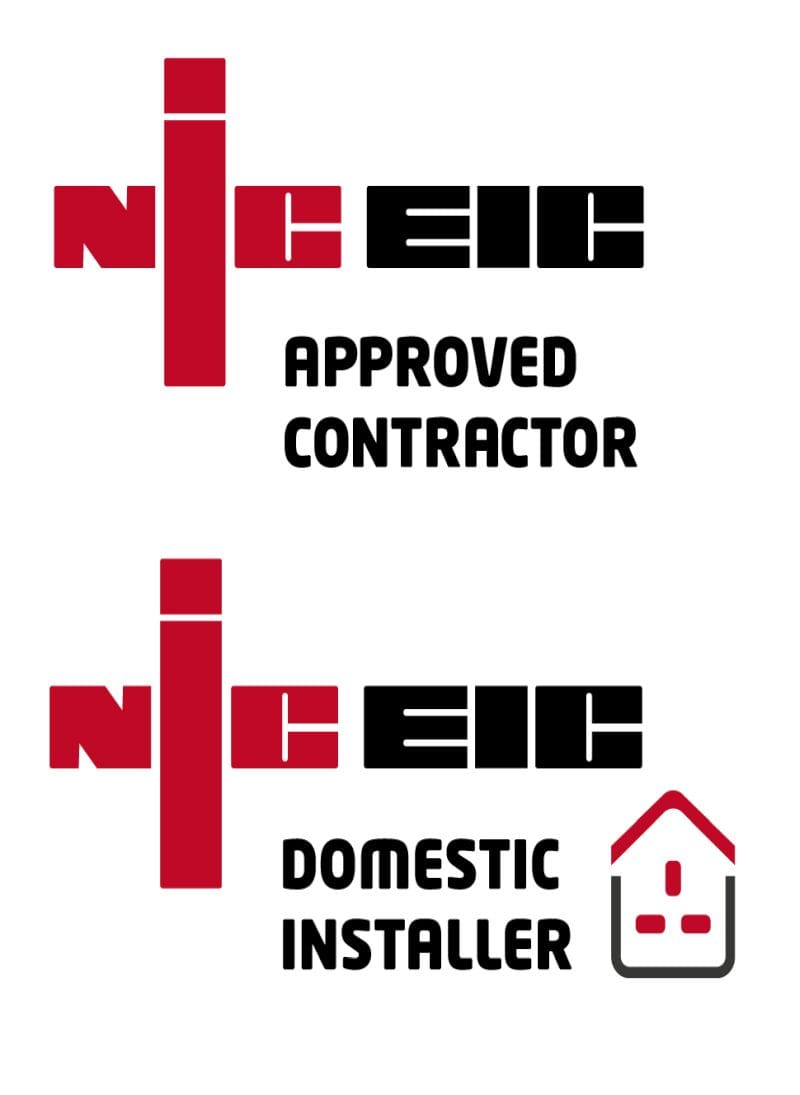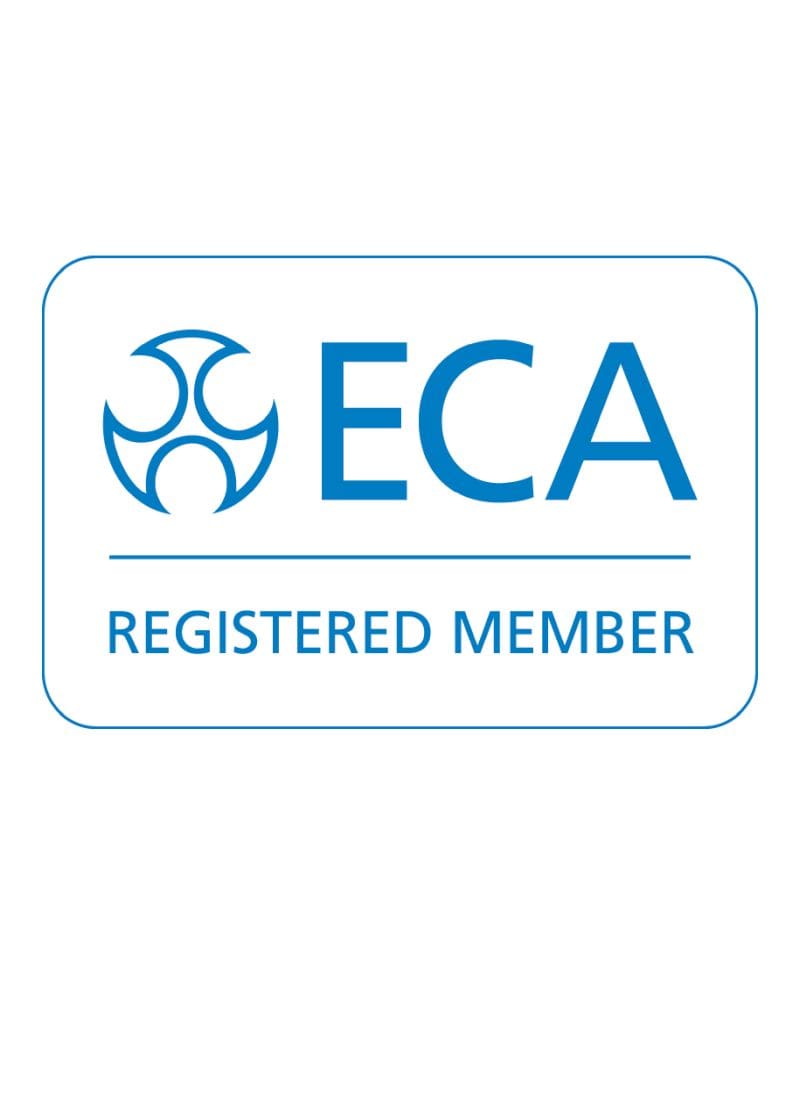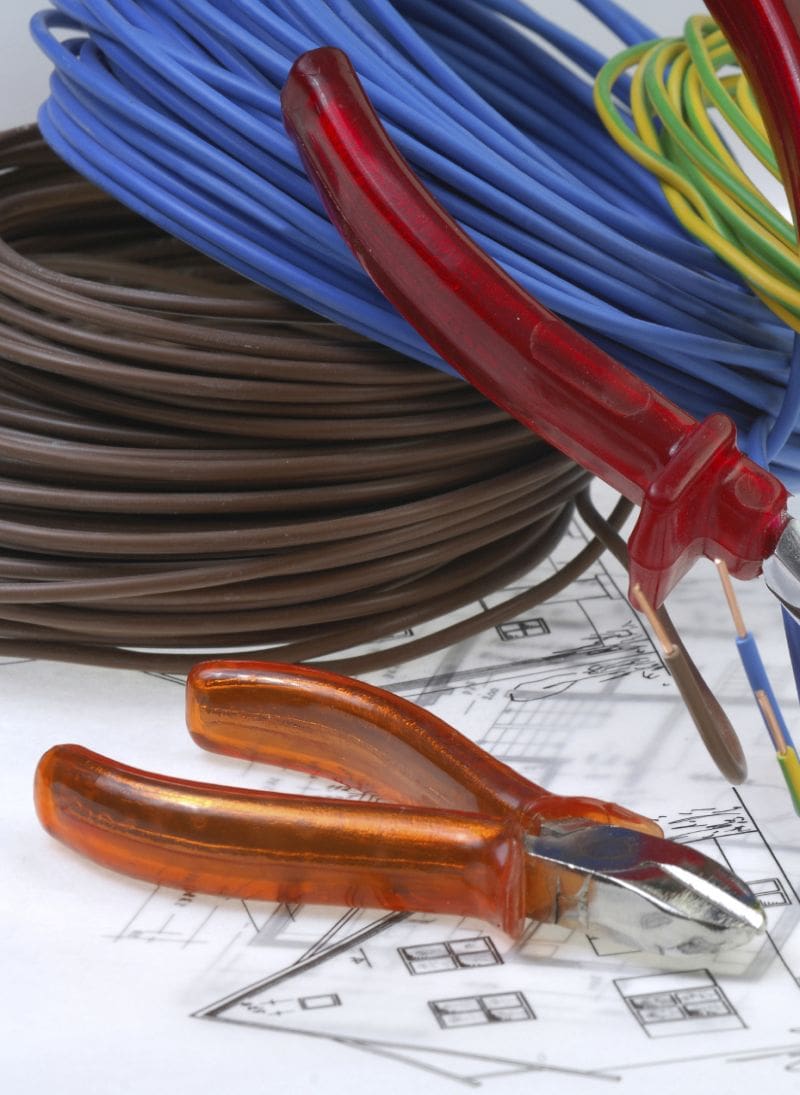 A radial circuit is a single cable run from a consumer unit circuit breaker to several electrical devices and it terminates at the last device.
The current rating of a radial circuit limits the area the circuit can supply. For example, a 20A radial circuit can supply up to 50 square metres and a 32A radial circuit can supply up to 100 square metres.
Ring Main

A ring main circuit starts from the consumer unit, connects to several electrical devices (typically sockets) and then returns to the consumer unit. Electrical current can flow from either end of the ring.
This increases the current carrying capacity without increasing the wiring size. The ring main is typically 32A in rating which allows it to power an area of 100 square metres.
Electrical Wiring Spur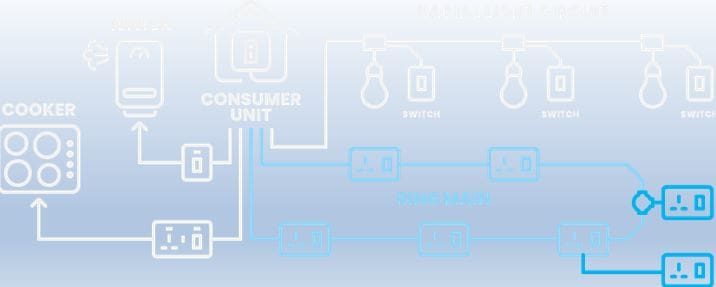 A spur is a short branch of cable from an existing ring main circuit. The branch can stem from an existing electrical device or a junction box as pictured above.
Every unfused spur can only supply one socket or connection unit. The total number of spurs cannot exceed the number of devices on a ring main circuit.
Electrical Appliance Circuit

High current hard-wired appliances such as cookers, hot water units and electric showers require dedicated circuits from the consumer unit. These circuits have higher gauge wiring and are protected by higher rated circuit breakers.
Cookers are typically controlled by a cooker control unit and other hard-wired appliances by controlled connection units. The switches for the connection unit are typically double pole, meaning they switch both live and neutral at the same time.
Electrical Earthing & Bonding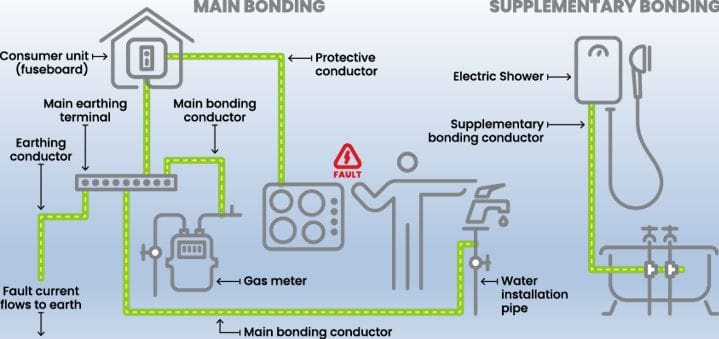 Earthing and bonding must be implemented in accordance with BS7671 to ensure the safety of the wiring installation. Both earthing and bonding use the yellow and green wire colour coding.
Earthing is required in every home wiring installation to protect against electrical shocks. Electrical current always uses the shortest path to flow from the electrical fault to the ground. If a circuit does not have earthing and a fault occurs, the metal body of the faulty appliance can become live. If the human body comes into contact, it can become the shortest path to the ground and lead to a potentially fatal incident. If a fault happens on a properly earthed circuit, however, the electrical current will flow through earth wire to the ground and this will trigger the circuit breaker in the consumer unit to instantaneously cut off the power supply.
Bonding is a connection of all metal components to the earth circuit. Taking the image above as an example, if you were to touch the faulty cooker and then touch a metal tap in your kitchen, you would be the earth path and could receive a potentially life-threatening electric shock. The lack of bonding could create a chain effect that makes all metal parts in a home, including metal water pipes, carry a live electrical current.

What is an EICR?
The Institute of Electrical Engineers (IEE) advises that electrical installations are periodically inspected, tested, and certified. An Electrical Installation Condition Report (EICR) is an inspection of the condition of an existing electrical installation for defects. An EICR is a series of tests which ensure the electrical installation complies with national safety standards as required by the BS7671 Wiring Regulations. This ensures the continued safety of existing electrical installations.
How often is an EICR required?
Every 10 years for households or domestic dwellings
5 years for offices, hospitals, schools, leisure centres and retail
3 years for factories and industrial installations
5 years for rented accommodation (or change of occupancy)
1 year for special locations such as swimming pools & petrol stations
Why do I need an EICR?
An Electrical Installation Condition report is essential to:
Identify dangerous faults.
Discover electrical circuits or equipment that is overloaded.
Find potential fire hazards and potential electrical shock risks.
Identify defective electrical work undertaken previously
Discover any missing earthing or bonding.
Produce a circuit schedule
What is an Electrical Installation Certificate?
The requirements of the BS 7671 IEE Wiring Regulations mean that all completed electrical installations must be inspected for compliance and tested using the correct test equipment before certification and updating of documentation.

"We are NICEIC Approved Electrical Contractors & Domestic Installers & members of the Electrical Contractors Association. We provide all electrical wiring, installation, maintenance, and testing services for commercial & residential customers".
"R&B Mechanical & Electrical can offer all M&E services directly to industrial and commercial clients and main/principal contractors. We can also offer full M&E design and estimating services.".
Full & Partial Electrical Rewiring
Electrical Testing & Inspection
Electrical Fault Finding
Electrical Installation & Wiring
Circuit Design & Calculation
Mains & Sub-Mains Distribution
Electrical Installation Condition Reports
Electrical Checks For Landlords
Periodic Testing
Electrical Maintenance & Fault Finding
Commercial LED Lighting
Energy Saving Schemes