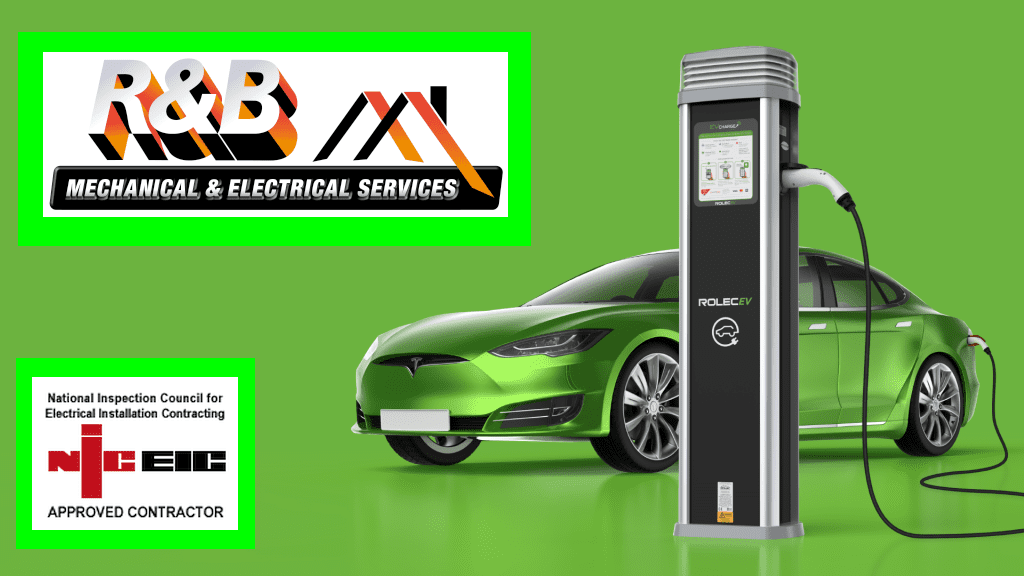 R&B M&E Ltd can install and maintain a charging point for your electric vehicle under the OLEV Grant for both the Homecharge and Workplace Charging Schemes. We are NICEIC Approved Electrical Contractors and also registered under the Renewable Energy Consumer Code (RECC).
R&B M&E Ltd are also Microgeneration Certification Scheme (MCS) accredited solar panel and solar battery installers for both commercial and residential clients.

TIME TO GO GREEN!
Renewable energy is the future and not only reduces your carbon footprint but lowers your electricity bills. GENERATE electricity from solar panels, STORE the electricity generated in batteries and USE electricity when required – either in your home, office or for charging your cars in the evening. With an OLEV Grant you can also SAVE up to £350 per charger!
Please call us on 01535 687010 or use the contact form below.
R&B Mechanical & Electrical Ltd
Installer of Electric Car Charger Points
Building 7, Devonshire Works, Pitt Street
BD21 4PF
GB
mail@rnb-mne.co.uk
Phone: 01535687010