Commercial LED Lighting Schemes
LED efficiency has risen exponentially since the 1960s so that today LEDs have the potential to reduce energy costs by as much as 80%. Combined with controls, some businesses have achieved almost unbelievable savings of over 95% using intelligent LED lighting systems.
Impressive long-life technology makes Commercial LED lighting systems a long-term investment. While lasting significantly longer than fluorescent products and up to 50 times longer than traditional incandescent lighting, Commercial LED lighting solutions offer tremendous energy and maintenance savings that easily justify their higher upfront cost. For this reason, LED lighting solutions are being widely adopted in retail, office, hospitality, roadway and outdoor lighting applications.
Lighting represents about 19% of all global electricity consumption but only a small percentage of lighting in commercial buildings is controlled by anything other than a simple on/off switch.
What are the key benefits of intelligent lighting and control?
Savings of 80-90% compared to existing systems have been achieved
Long life time of LED lights, typically expect 100.000 hours or 11 years of continuous operations
Integrated occupancy sensors can detect motion and switch on or off accordingly to save power
LED lights are free of toxic chemicals and are 100% recyclable
Wireless networking reduces infrastructure costs and enables lighting controls to be fitted in buildings where installing wired systems would not have been practical
LED illumination produces little infrared light and close to no UV emissions
Monitor and make adjustments remotely
Daylight harvesting enables local dimming in areas where there is more natural light present to reduce consumption by a 25-50%
Operational in extremely cold or hot temperatures.
Adjust the colour temperature for different work environments to improve comfort and focus of employees
Fittings that are cool to the touch reduces the risk of fire
No hazardous mercury components and no flicker or glare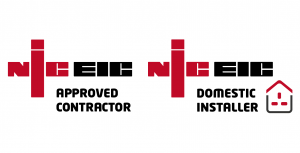 Lighting Audit
R&B Electrical Engineers can carry out on-site power measurements, detailing existing luminaire numbers and can calculate the load of the current lighting system. We can also undertake a post-installation energy audit to confirm both energy and carbon reduction following a new lighting upgrade.
Lighting Recommendation
Following a survey and lighting audit, we can present lighting styles and cost optimisation scenarios and advise on the most cost effective solutions. We can take into account both your CAPEX and OPEX demands and provide recommendations for warranted luminaires. We will consider all solutions – which could be T5 as well as LED lighting – and will always ensure that the product is the most suitable solution.
Lighting Installation
R&B qualified electricians will install only high quality energy efficient lighting, components and luminaires – all from leading manufacturers – ensuring our clients receive first class service. Lighting solutions can be provided from a single luminaire to fitting out offices, retail units and industrial premises.
Lighting Maintenance
R&B M&E Ltd can provide scheduled and reactive maintenance solutions provided by our fully qualified engineers throughout the UK. We can provide structured schedules which are tailored to our client's needs, ensuring that the lighting scheme continues to operate at its designed levels. Once a maintenance package is agreed our clients can plan for costs within their budgetary process.
Saving Money
By installing the most efficient lighting solutions, the reduction in energy costs plus the lowering of C02 will make it an easy decision when approving CAPEX budgets.
Advice
R&B M&E qualified Electrical Engineers have a comprehensive knowledge of all energy saving lighting solutions, and can offer advice on design, installation and maintenance to meet your unique needs from commercial units to industrial premises.
Proposed lighting design and calculation conforming to EN standards
Light sources chosen by best practise with a site lifetime calculation of ten years.
Lighting controls as appropriate.
Full LENI compliance with supporting certification.
External factors such as air conditioning, chiller/freezer cabinets, natural light sources etc taken into consideration.
Lifetime lamp/luminaire maintenance costed including a minimum of four scheduled site visits per annum.
Emergency lighting provision according to statutory regulations.
Light level to suit application.
Luminaire sampling for site approval.
Energy Monitoring of New Installation
On completion of your lighting installation and commissioning, your site is monitored to ensure that the installation is fit for purpose and fulfils the agreed specification.
Monitoring will continue on a short term basis to confirm both the energy savings have been achieved and that the pay back period of the installation attained.
Monitoring can be provided as an ongoing fixed installation with the ability to address areas that show signs of dropping out of the desired parameters.
This can be for a single, floor or through an entire building.
Energy Saving – Daylight & Occupancy Sensors
Use of daylight and occupancy sensors can also be considered. In certain situations, T5 lighting schemes are a competitive option to T8 installations both in capital and running costs, LED options are now available and detailed costs can be provided.
R&B Mechanical & Electrical Ltd
Commercial LED Lighting and Energy Efficient Lighting Schemes for Offices and Commercial Premises
Building 7, Devonshire Works, Pitt Street
BD21 4PF
GB
mail@rnb-mne.co.uk
Phone: 01535 687010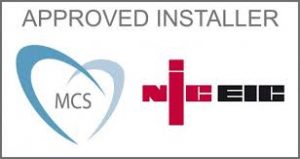 Please follow this link for our construction services website