Battery Storage for Solar Panels
Capitalise on energy savings by storing excess solar generation and using it when your business needs it or when your variable rate electricity rate is at its highest. Energy storage will allow you to offset peak demand, save on electricity purchased. It is also possible to generate an additional revenue stream through demand-side response to the national grid.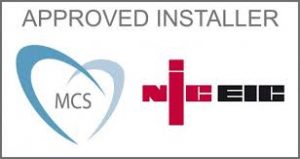 Concept
The concept of energy storage is relatively simple: whilst your solar panels are generating energy from the sun during the daytime, the energy will firstly power your business loads, all the extra energy being generated that you are not using will be diverted to the energy storage device. Once the batteries are fully charged the extra energy is then fed back into the national grid. When the panels are producing less energy than the business is demanding, the inverter will pull the free stored energy from the battery to feed the demand from the business.
In addition to this the energy storage technology can be programmed to prioritise its usage for peak shaving, to reduce TUoS (Transmission use of System) and DuoS (Distribution Use of charges) charges for your business.
It is also possible for your energy storage system to participate through a commercial aggregator to offer demand-side response to the national grid. You will be paid in return for your energy storage system being used to help balance the National Grid in times of need.

Does my Business Need Solar Energy Storage?
• Use free solar electricity a times of high demand to reduce peak time charges
• Use stored energy to offset base load usage and lower electricity bills
• Generate additional revenue through offering a demand-side response for the National Grid
• Reduce reliance on energy companies
• Protect yourself against rises in energy prices
• Can be retro fitted
PV Solar Panels generate electricity during daylight hours, and their generation varies depending on the weather. Our electrical demand does not match weather patterns so there are many battery storage options hitting the UK market. Spurred on by Tesla's Powerwall launch in April 2015, many manufacturers are bringing their own solutions to market. There are many pitfalls in storage, especially with cheaper options. Using different battery chemistries e.g. Lead Acid compared to Lithium Ion or Lithium Iron Phosphate can make a huge difference to the capacity and durability of your system.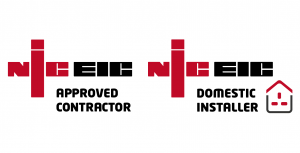 R&B M&E Ltd can advise on the systems available, allowing you to find the energy storage system that is right for your needs.
R&B Mechanical and Electrical Ltd
Solar Panel Battery Storage Systems for Commercial Solar Panel Installations
Building 7, Devonshire Works, Pitt Street
BD21 4PF
GB
mail@rnb-mne.co.uk
Phone: 01535 687010
Please follow this link for our construction services website